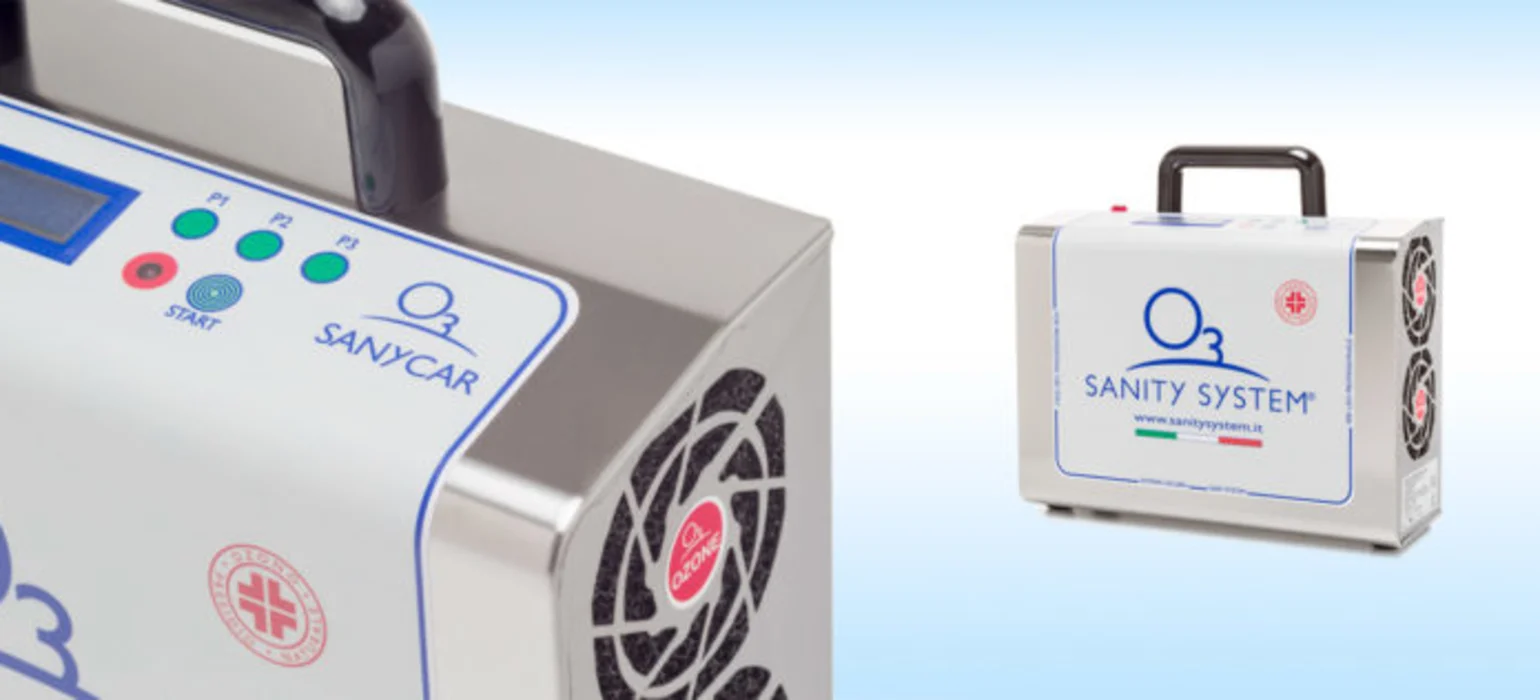 Sanity System offers a machine called Sany-Car that completely sanitises and eliminates bacteria, Fungi, viruses and odours from cars, vans, buses etc.
Sanity systems uses ozone gas to kill bacteria that may be present in your vehicle. This includes bacteria that may be in the air of your vehicle or on the surfaces. This uses ozone gas that is scientifically proven to kill bacteria and viruses. The Safest and Most Ecological Method to Sanitise is with Ozone.​
It improves the quality of air in the cars interior
It increases driving comfort
It protects passengers health
It helps maintain your cars air-conditioning system
Eliminates Odours that can sometimes linger in your air-con system.
Reduces problems with allergies
Sanitising with Ozone is recommended for all types of vehicles: cars, commercial vehicles, such as vans, trucks, and health vehicles such as medical cars and ambulances.
Used worldwide by Red Cross, Governments, Police Forces, Medical teams, Military, Automotive and many other companies.
Why sanitise your car?
It removes bacteria, mites, molds, fungus, spores, yeasts, pollens and it inactivates viruses
It removes the bad odours of smoking, animal fur, mold and perspiration
It destroys volatile residue of chemical detergents
It repels insects such as flies, mosquitos, cockroaches, ants and bedbugs